OUR TEAM
A good team is wonderful, a great team is priceless. We want our team to be professional, happy, and harmonious. Keeping our office culture positive allow our team to focus their talent on what they do best: provide an excellent level of service and design to our clients from start to finish.

We encourage our team to continually evolve by exploring possibilities and staying updated with new design trends to improve their skills and knowledge. An passionate team is a team that will go the extra mile to ensure every project is given their best.
Our team takes pride in drawing with meticulous detail so builders have everything they need to work quickly, efficiently, and accurately.
"We like design to be visually powerful, intellectually elegant, and above all, timeless."
– Massimo Vignella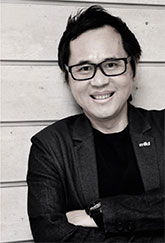 OUR PARTNER
OOI BOON SEONG |
A well-known figure in the interior design world, Ooi has over 30 Excellence awards, including an award from the Asia Pacific Designer Association (ASDA) for 2006 Designer of the Year.
Developing in the industry is important to Ooi – he was an active member of the Malaysian Society of Interior Design for many years, and was the first inaugural member for the formation of the Malaysian Institute of Interior Design (MIID), where he currently serves as Vice President.
Ooi is a firm believer of quality, commitment, and continued improvement, ad believes this can be achieved through fostering teamwork, harmony, and open communication.
Before OD&A, Ooi co-founded PDI Design. He worked to establish, grow, and develop PDI into an award-winning forerunner in Asian interior design over 23 years.
Now, at the helm of OD&A, Ooi Combines his 30+ years of experience with an enthusiastic, award-winning team to bring a fresh new dimension to interior design.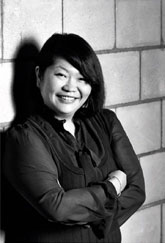 OUR PARTNER
LISA ONG |
Even after over 20 years in the interior design industry, Lisa is still remarkably passionate and loves to be both a source of inspiration and constantly inspired.
Her boundless energy, enthusiasm enables her to approach every project with excitement and determination. Known for her relentless attention to detail, Lisa is never satisfied with anything less than excellent work.
Lisa has headed award-winning teams and produced award-winning designs such as the REKA Awards 2015 for the "Corporate Officers" category. It is her belief that the key to a successful design is a combination of passion, experience, talent, commitment, and quality. Her vast experience allows her to lead teams through every aspect of the design process, from schematics to design development, guiding and advising where necessary. Keeping constantly updated with the latest design trends enables her to ensure that project designs are beautiful, functional, and best of all, timeless.